Whether it's your first visit or 101st visit, you are sure to feel at home at Murphy's Tavern. Our cozy, owner operated pub is open seven days a week from 4pm until 2am. So come on down, grab a pint, share a story and make new friends. We look forward to your company!
OUR STORY
On January 16th, 1919, the 18th Amendment to the Constitution was ratified, which forbade the import or sale of alcoholic beverages. On December 5th, 1933, the 21st Amendment to the Constitution was ratified, which said - "Never mind, drink up!"
On some date in between (we're guessing January 17th, 1919) booze and beer began flowing in this humble basement on Ward Lane. Because of its convenient setting near a discreet cove on the Navesink River, which offered ample cover to rum-runners and smugglers, what began as a hideaway for the working people of Oceanic soon became an open secret in Rumson and surrounding towns.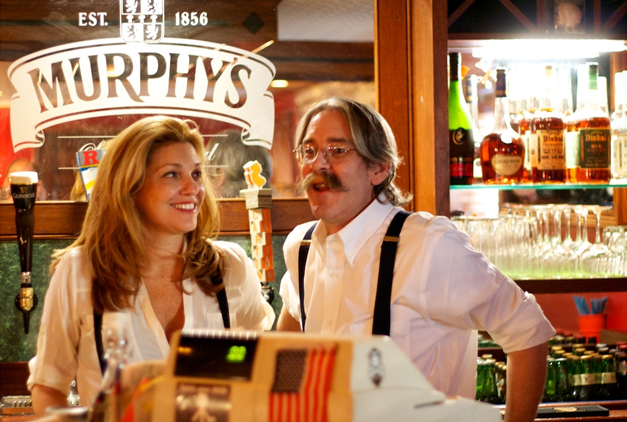 Through the generations there have been several proprietors of this latter day speak-easy, but none more memorable than Mary Murphy. Many of us retain fond memories of her (no swearing!), and those who have never met her have no doubt heard countless stories that began right here. So it is with pride that her name still hangs above us.
Although there have been many changes to Murphy's over the decades, the spirit of the speak-easy survives. It is a place for you, for your friends and for all you wish to share it with.

Your Hosts,
Heather Vena & Robb McMahon